Osvaldo Barberis Dolcetto Valdiba (750ml)
Osvaldo Barberis is a small family run winery located in Dogliani in the Langhe area of Piemonte. Dogliani is particularly suited to producing great Dolcetto.
The farm covers an area of nine hectares : seven hectares are devoted to Dolcetto, one to Nebbiolo of Alba and one to Barbera of Alba: the vines are on average about thirty years and are planted to a high density and managed with organic viticultural practices. The farm also raises the prized Piemontese beef cattle, which is typical in this area for small farmers to have multi-crops.
The grapes are hand harvested and fermented in stainless steel tanks. The is not filtered and minimal sulphites are added pre bottling.
Tasting Notes
This is a Dolcetto of great elegance and harmony. The nose reveals a floral bouquet of violet accompanied by ripe dark berries. The palate is medium- bodied and concentrated, balanced tangy acidity and dark fruit.
Our Thoughts
Years ago, before working in the wine business, I lived in a small town in Piemonte called Pinerolo. The owner of the local wine shop, called The Drink Shop, recommended a Dolcetto from this small producer, Osvaldo Barberis. He didn't steer me wrong and this soon became a go to wine for me. Now this delicious little Dolcetto from the hills of Dogliani will be available in Nova Scotia and I am looking forward to enjoying it again after all this time!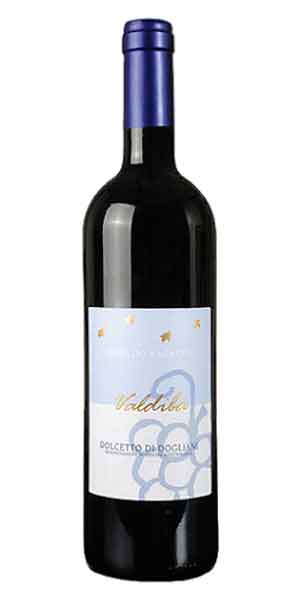 You may also like...