Osvaldo Barberis Dolcetto Valdiba (750ml)
Food Pairing

Pasta BolognesePizzaVeal
Osvaldo Barberis is a small family run winery located in Dogliani in the Langhe area of Piemonte. Dogliani is particularly suited to producing great Dolcetto. The farm covers an area of nine hectares; seven hectares are devoted to Dolcetto, one to Nebbiolo and one to Barbera. The vines are on average about thirty years and are planted to a high density and managed with organic and biodynamic viticulture practices. The farm also raises the prized Piemontese beef cattle, which is typical in this area for small farmers to have multi-crops.
Tasting Notes
This is a Dolcetto of great elegance and harmony. The nose reveals a floral bouquet of violet accompanied by ripe dark berries. The palate is medium- bodied and with concentrated dark fruit. It has medium to high tannin and splash of acidity. This is an easy to pair red wine and will taste great most Italian inspired dishes; enjoy it with roasted red meat, pasta stuffed with cheese and spinach or dishes containing chickpea or eggplant.
Method
Made from Dolcetto grapes grown according to the principles of biodynamic viticulture in the Dogliani DOCG appellation.  The Dogliani DOCG is located in the middle of the western Langhe, and is one of the main appellations for producing exceptional Dolcetto.  In fact up until 2011 the wines from this appellation were labelled "Dolcetto di Dolgliani", the grape name has since been dropped as the appellation is so famous for its Dolcetto and the commune proudly considers itself the capital of that grape.  Osvaldo Barberis hand harvests his Dolcetto and ferments it in stainless steel tanks.  The is not filtered and minimal sulphites are added pre bottling.  The wine is fruit forward and youthful.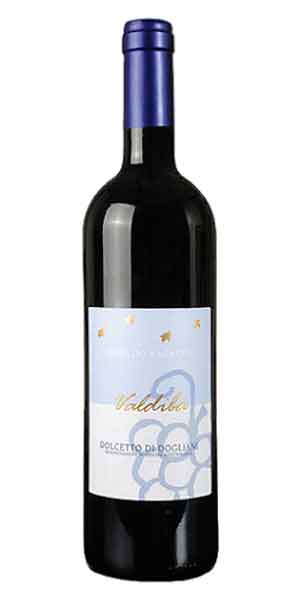 You may also like...