Food Pairing

CharcuterieFish TacosGrilled Vegetables
Bernard Ott is a fourth generation winegrower in the region of Wagram in lower Austria. His family has been cultivating vines and making wine since 1889. When he took over from his father in 1995, he began to improve the family estate by converting biodynamics and making positive changes in the cellar as well. Ott is considered a icon in the world of Austrian wines and is a major figure in the world of biodynamic winemaking.
Tasting Notes
Freshly picked raspberries and tart cherries with light anise notes. The palate has lots of crunchy red fruit flavour, some citrusy notes, something hinting at fresh herbs and a distinct minerality. Finished crisp and clean.
Method
This is a biodynamic rose made from Zveigelt grapes.  Zweigelt is Austria's most planted red grape and is a cross between Blaufränkisch and St. Laurent (kind of tastes like Pinot Noir) and is used for making red and rose wines.  This rose undergoes a wild yeast ferment.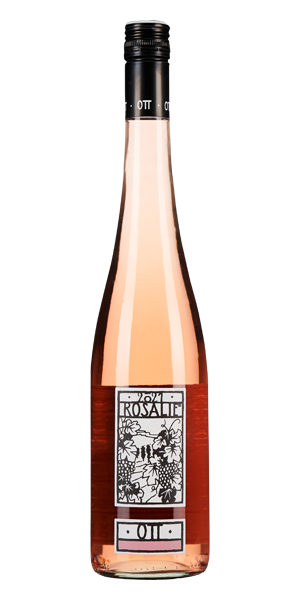 You may also like...