Sub-Region

Southern & Nothern Rhone

Grape

CounoiseGrenacheSyrah

Food Pairing

Grilled Meatsmoked meatSteak
Oxymore is a collaboration wine between Thomas Farge (nothern Rhone producer) et Stéphane Usseglio (southern Rhone producer).
Domaine Stéphane Usseglio (formerly Raymond Usseglio), was created in 1948 by Stéphane's grandfather Francis who moved here from Italy in 1931. Stéphane took over management of the 24-hectare vineyard in Châteauneuf-du-Pape from his father in 1999. The vineyards are certified organic and biodynamic. This property is one of the classics in this appellation and produces powerful, rounded and fruity wines.
Fans of Rhône wines will be familiar with the name Farge; Guy Farge has been crafting wines in the Rhone for the last 25 years. Thomas has taken the reins at the family winery making him the fifth generation Farge at the head of the estate and farms accoding to the principles of biodynamics.
Tasting Notes
Pronounced red and black fruit, game, cracked black pepper and violet. The mouth bears the same concentration as the nose; lots of fruit, spice and smoky gamey flavor with some anise and rubber. Medium tannic grip and a long finish. This wine is made to be enjoyed with a meal; it would really sing with a juicy steak or meats cooked over coals or in a smoker.
Method
During the harvest of 2019, Thomas noted that the vintages were getting hotter and as a result alcohol levels were rising. He set himself the task to reduce the impacts of climate change that the French Wine industry faced. He reached out to Stéphane Usseglio to discuss the impacts of climate change on viticulture and winemaking and they decided to create a cuvèe together; hence Oxymore was born. 
Due to the blending of multiple sub-regions of the Rhône, they had to label their wine Vin de France.  These progressive winemakers have have put some of their best fruit into the blend.  The blend is 65% Thomas Farge's sixty years old Syrah planted on shallow granite slopes in the northern Rhone with 30% Stéphane Usseglio's sixty years old grenache planted on sandy soils and 5% of Stéphane's counoise planted on pebble soils over a bed of red clay from the southern Rhone.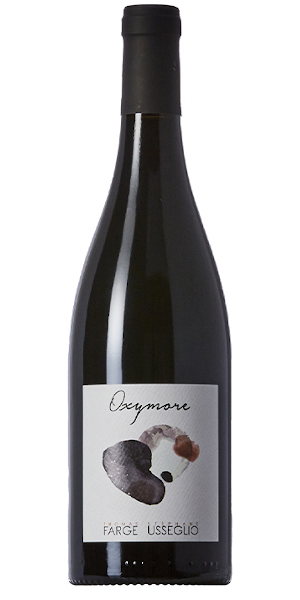 You may also like...