Palazzo Brunello di Montalcino (750ml)
Food Pairing

LambPasta with Tomato SauceRoast meats
The Palazzo estate is located in an idyllic Tuscan landscape, on the south-eastern slope of Montalcino, at an altitude of 320 metres above sea level. The land was purchased by the Loia/Palazzo family in 1983, upon their return home to Italy after living in the UK for many years. The family moved into the area at the right time-Brunello was just starting to make a name for itself locally and internationally. Today, the estate covers an area of approximately 15 hectares- of which 4 hectares are devoted to vineyards and 3 hectares to olive trees. In 1986 they began producing wine. Since the vines were still young, they only produced Rosso di Montalcino. But in 1995, once the vines reached nine years of age, they finally began to harvest the grapes for the production of Brunello di Montalcino. The entire production, including farming, harvesting, vinification, ageing and marketing is managed by the Loia family- along with the help of consulting oenologist Fabrizio Ciufoli. Over the years, the Loia-Palazzo family and cellar has grown, and above all, the quality of the wines – including this Brunello – have achieved a high level of excellence.
Tasting Notes
The 2016 vintage for Brunello di Montalcino is a standout. It's a five star vintage with wines showing incredible depth, concentration and balance. Floral, fragrant coffee and cocoa notes complement red berry and cherry aromas and flavors. The wine has excellent structure making it age worthy with profound depth and freshness thanks to the vibrant acidity. The palate is pure, full bodied and supple with a long pleasing finish.
Method
From a vintage that was warm but not excessively so, with sufficient well timed precipitation and significant diurnal temperature differences.  Made from 100% Sangiovese Grosso according to some of the strictest winemaking standards and longest ageing requirements for Italian wines.  Aged for four years after the vintage, two of which are in oak and four in bottle before release.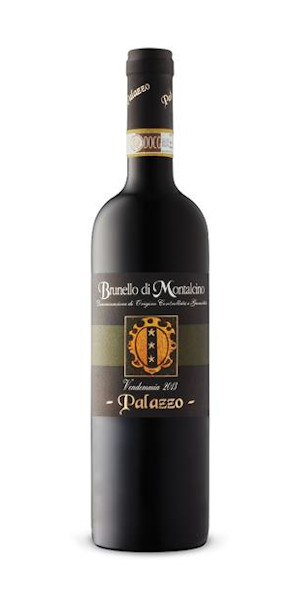 You may also like...