Penlois Fleur de Gamay (750ml)
Food Pairing

CharcuterieChickenSeafood
Domaine du Penlois dates back to 1920, when Benoît Besson came to Lancié (Beaujolais) to cultivate his brother Paul's vineyards. The domaine has continued to be a family endeavor and today Sèbastien Besson manages the estate. Domaine du Penlois extends over an area of ​​about 30 hectares through several municipalities such as Villé-Morgon, Lancie, Romanèche-Thoreins, Chenas, La Chapelle de Guinchay and Julienas. The density per ha in the cultivated plots is high, allowing for optimal grape ripeness. Natural practices are used in the vineyards.
Tasting Notes
In the glass, the wine pours a light pink with an onion skin hue. On the nose, notes of red berries, spring flowers, and citrus come to mind. On the palate, the flavours come through with added freshness and juicy, ripe raspberry flavours with a pleasant savory quality. Pair with a number of different charcuterie spreads, lighter, chicken dishes, or your favourite seafood dish.
Method
Made from 100% Gamay, the winery employs the maceration method to make this wine; the skins are left to macerate with the juices for a period of time, until the desired colour is achieved.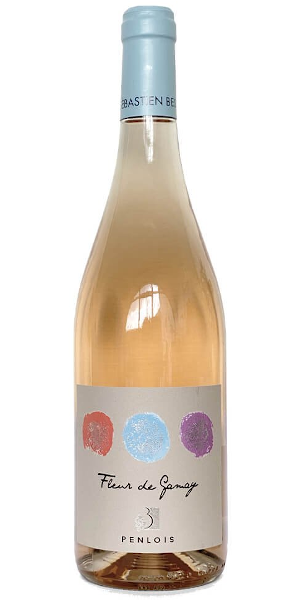 You may also like...