Penlois Fleur de Gamay (750ml)
Food Pairing

CharcuterieChickenSeafood
Domaine du Penlois dates back to 1920, when Benoît Besson came to Lancié (Beaujolais) to cultivate his brother Paul's vineyards. The domaine has continued to be a family endeaver and today Sèbastien Besson manages the estate. Domaine du Penlois extends over an area of ​​about 30 hectares through several municipalities such as Villé-Morgon, Lancie, Romanèche-Thoreins, Chenas, La Chapelle de Guinchay and Julienas. The density per hectare in the cultivated plots is high, allowing for optimal grape ripeness. Natural practices are followed in the vineyards, always respecting nature and the ecosystem of which the vineyards are part.
Tasting Notes
Light pink with an onion skin hue. The nose shows notes of red berries, Spring flowers and citrus. The palate is fresh and balanced sweet ripe raspberry flavours with a pleasant savory quality.
Method
This rose is made with Gamay grapes that undergo a short maceration and are fermentation in stainless steel.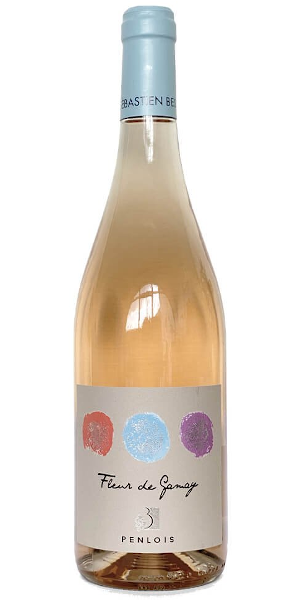 You may also like...