Perry's Tot is an American Navy Strength gin made by the New York Distilling Company in Williamsburg, Brooklyn (the same producer's of our favourite Dorothy Parker Gin). It was named for Matthew Calbraith Perry, a Commandant of the Brooklyn Navy Yard in the 1840s, who later achieved the prestigious rank of Commodore. As a notable New York naval figure, he was the obvious choice for the New York Distilling Company to name a Navy Strength gin after.
This is a strong one, at 57% ABV.
Tasting Notes
On the nose, quite traditional and juniper led but with a natural sweetness and floral note derived from wild flower honey. The palate is bold and big on the juniper with citrus, especially grapefruit. Earth orange and juniper on the finish.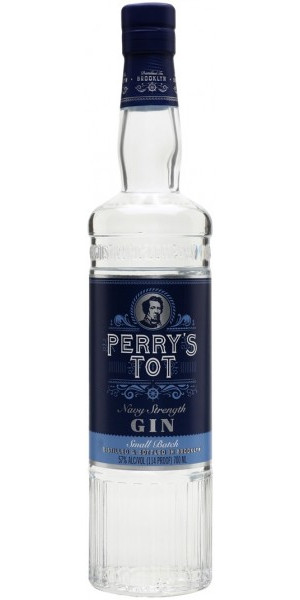 You may also like...