Petite Riviere Three Churches White (750ml)
Grape

RieslingSeyval Blanc
Petite Rivière Vineyards grows elegant, complex wines in a sunny microclimate on the slopes of drumlin hills on Nova Scotia's South Shore. The LaHave River Valley Wine Region is recognized as one of the earliest grape growing territories in North America.
Tasting Notes
Off-dry blend of l'Acadie blanc, Seyval Blanc, Cayuga, Frontenac Gris, Prairie Star and Chardonnay. The nose displays apple, citrus and honeyed pear. The palate expressed bright apple and pear notes, with a crisp citrus and clean acidity on the finish.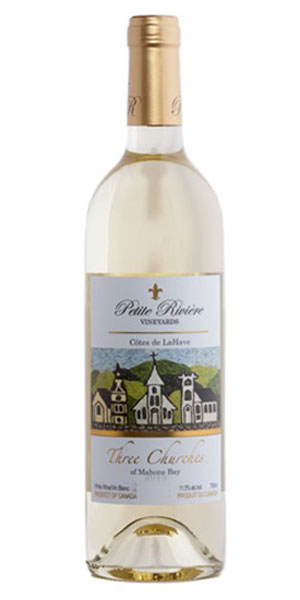 You may also like...