Philipponnat CLOS DES GOISSES 2011 (750ml)
Sub-Region

Vallée de la Marne

Food Pairing

Mushroom risottoShellfishSushi

Farming Method

OrganicAll of our products that are tagged with the term Organic are either organic certified or organic practicing. Learn More
The Philipponnat family have been wine growers and merchants since the 16th century. Their 17th hectares of vineyards in the heart of Champagne, situated in Ay, Mareuil-Sur-Ay and Avenay in the Vallée de la Marne are classified Premier Cru and Grand Cru on chalky soils and bright southern exposure. Philliponat aims to preserve the precious terroir by using natural and traditional methods to work the soil like hoeing by hand and ploughing with horses. Even in their non vintage wines, the house highlights the predominant vintage of the blend as well as disgorgement date and dosage on their back labels.
"Our approach to viticulture is ultra-integrated. Climate change is forcing us to adapt and to change our working methods, but the House has in any case been committed to this principle for many years. For example, we have used only organic fertiliser for a very long time, and we no longer use any insecticides or herbicides. We apply a holistic rationale to our environment that goes beyond the specifications for organic agriculture, which stop with the products of the vine. We take into account not only the vineyard and the environment but also the men and women who work on the estate." – Aurélia Jamain, Vineyard and Supply Manager
Tasting Notes
Bright gold in colour with a nice froth and a persistent ring of bubbles. A delicate, floral nose, with notes of elderflower, Darjeeling black tea, linden honey and a final minty touch. The palate is expressive with tea-like flavours and black pepper and minerality. The finish is long and pleasant.
Method
Clos des Goisses is a walled vineyard of 5.8 hectares, one of the few "clos" of the region. It is not only the oldest but also the steepest in Champagne.  In a perfect position facing due south, it stands on the best hillside in Mareuil-sur-Ay.   It really is an exceptional terroir where the chalky bedrock is very close to the surface.  
Clos des Goisses is divided into 14 plots, of which only the four best of 2011 were included in this blend. For the first time composed solely of Pinot Noir, due to the uprooting of Chardonnay vines in certain plots just before 2011, and the atypical and exceptionally floral aromatic profile of the vintage's Pinot Noirs.  Partial vinification in wooden barrels (80%) leads to more complexity without premature oxidation. There is no malolactic fermentation, which enables the natural acidity of the wine to balance the powerful character of the terroir.   The wine is aged at least eight years, at a constant temperature of 12°C in the House's historic cellars in Mareuil-sur-Ay. The very low, Extra-Brut dosage (4.25 g/litre) gives full expression to the varietal and minerality of this exceptional vineyard.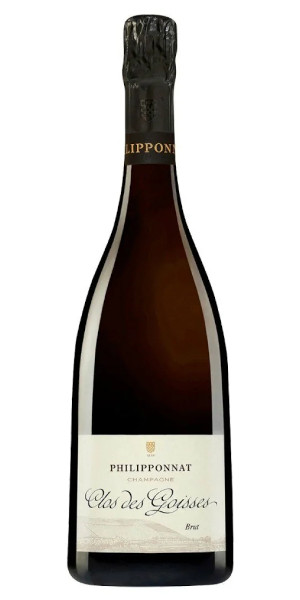 You may also like...
Express Shipping!
For select shipping postal codes, this product may be eligible for Express Delivery! Click here to learn more.