Podere Giardino Suoli Cataldi Rose (750ml)
Food Pairing

CharcuterieParmiggiano-ReggianoSausages

Grape

AncellottaLambrusco MaraniLambrusco OlivaLambrusco SalaminoMalbo Gentile
Podere Giardino is an organic farm and winery in Villa Roncadella, a small village nestled in the countryside of Reggio Emilia, Emilia Romagna. They produce milk, Parmigiano-Reggiano and Lambrusco wine. Today, the fourth generation of the Crotti family works with a respect for their land to create quality and authentic food products from their land.
Tasting Notes
Lively and intriguing Lambrusco rosè made in the Charmat method from hand picked Lambrusco Marani, Salamino, Oliva plus Ancellotta and Malbo Gentile grapes.
The vineyards are located in the high plains of Reggio Emilia, on soils called "Cataldi". Enjoy this wine with Parmigiano-Reggiano and charcuterie.
Our Thoughts
Podere Giardino is an organic winery and farm that is located in the Emilia-Romagna region of northern Italy. The Crotti family seeks to combine sustainability, innovation and good quality products, including milk, Parmigiano-Reggiano, and Lambrusco. This wine has a lot of energy with plenty of acidity and fresh fruit on the palate. It is food-friendly, pairing well with cheese and charcuterie.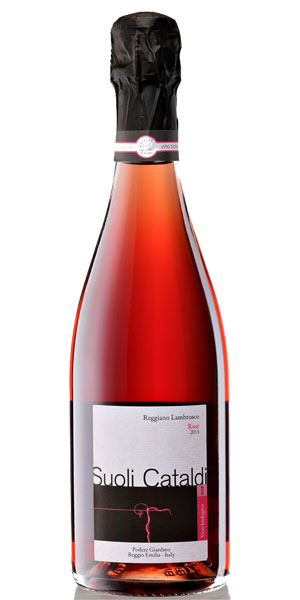 You may also like...