Pop Shoppe Hard Lime Ricky (473ml)
Well known for their great line-up of sodas, the Pop Shoppe now has an assortment of "hard soda's" with the addition of vodka!
Tasting Notes
Lime Ricky pop, just like you remember – but now with vodka! Very refreshing and easy drinking, and a colour as electric green as the can itself. Serve cold and enjoy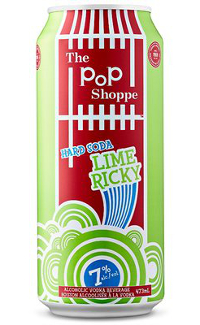 You may also like...