Propeller – Big Tiny Nano IPA (473ml)
Tasting Notes

BitterCitrusLight
First opening their doors in 1997, Propeller Brewing Company has gone from a small brewery on Gottingen St. brewing a Pale Ale and an Extra Special Bitter to become one of the largest brewery's in Nova Scotia and a driving force in this industry. Owner John Allen has allowed the business to grow and branch into multiple locations and a comprehensive product line that includes beer, ready to drink cocktails, and craft sodas. They have won awards both locally and nationally for a wide array of products and continue to experiment with new styles and old favourites.
Tasting Notes
Big hop flavour, tiny alcohol volume. This dangerously drinkable, dry-hopped Nano IPA expresses succulent flavours of melon, grapefruit, and a hint of gooseberry. A smooth mouthfeel and pleasant bitterness will have you coming back for more.
2.5% abv
Method
Nano IPA or Micro IPA is yet another sub-style in the IPA family of hop-forward ales, this style helps to bridge the gap from non-alcoholic beers into the "Session IPA" category where alcohol levels can start around 3% abv and up to around 5% abv. Nano IPA lives in the 1.5%-3% abv range and is quickly becoming a new fridge favourite as more and more drinkers look to lower alcohol, session-able beverages.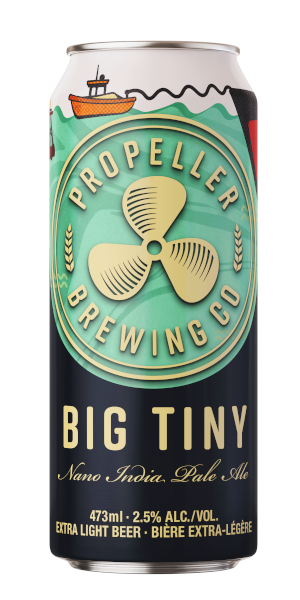 You may also like...