Propeller Black Forest Sour (500ml)
One of Nova Scotia's original microbreweries – Propeller Brewing Company, located in Halifax, and now Dartmouth. They produce a wide-range of international award winning all-natural, British and American-style ales and lagers.
Tasting Notes
A fruit-forward kettle sour aged in bourbon barrels for over a year to pick up subtle notes of oak, bourbon, and a hint of smoke. After extended barrel aging the beer further conditioned on fresh vanilla beans and cocoa nibs. The combination of fruit, vanilla and cocoa is reminiscent of Black Forest Cake with extra richness layered from the barrel.
5.0% abv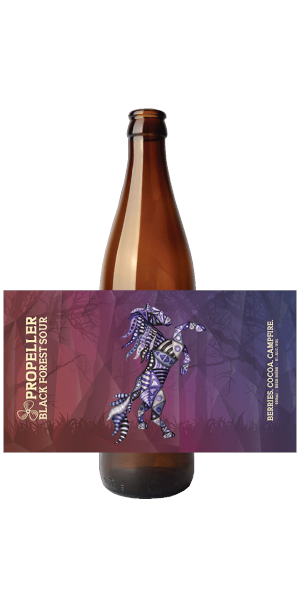 You may also like...