Propeller – Cascade 473ml x 4pk (1892ml)
One of Nova Scotia's original microbreweries – Propeller Brewing Company, located in Halifax, and now Dartmouth. They produce a wide-range of international award winning all-natural, British and American-style ales and lagers.
Tasting Notes
Aromatic with grapefruit, pine resin, and a subtle toasty malt back bone. This beer finishes with firm bitterness and loads of dank flavours.
Method
Crisp, hoppy and dry, Propeller Pale Ale is a delightful interpretation of the classic American Pale Ale style that launched the craft beer boom in the 80's. This is based on an English Pale, only using American hop varieties for an extra dank, resinous, and citrus aromas.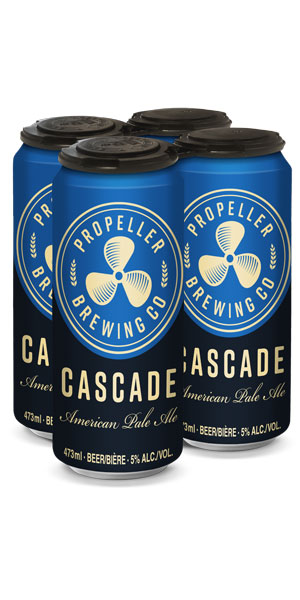 You may also like...