Propeller – Eclipse Cold IPA (473ml)
One of Nova Scotia's original microbreweries – Propeller Brewing Company, located in Halifax, and now Dartmouth. They produce a wide-range of international award winning all-natural, British and American-style ales and lagers.
Tasting Notes
Eclipse hops immerse your senses with flavours and aromas of sweet mandarin, citrus peel, and fresh pine. Not to be overshadowed, this modern beer style's cooler fermentation creates a crisp, clean finish.
6.1% abv
Method
Cold IPA – A new trend in the hop-forward beer world. Fermentation is done cold and slow (like a lager), to help create a more crisp and refreshing mouthfeel. Also brewed with Pilsner malt to help lighten the body once again. Think of Cold IPA as, Crisp IPA!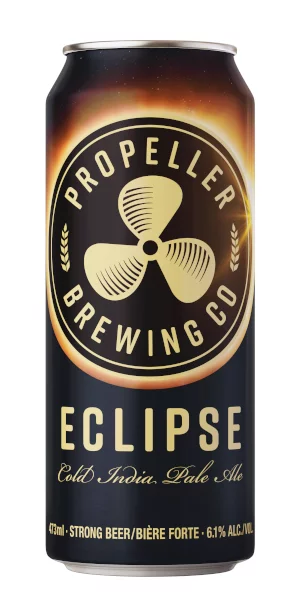 You may also like...