Propeller – Flat White Stout (473ml)
Tasting Notes

ChocolateCoffeeSmooth
First opening their doors in 1997, Propeller Brewing Company has gone from a small brewery on Gottingen St. brewing a Pale Ale and an Extra Special Bitter to become one of the largest brewery's in Nova Scotia and a driving force in this industry. Owner John Allen has allowed the business to grow and branch into multiple locations and a comprehensive product line that includes beer, ready to drink cocktails, and craft sodas. They have won awards both locally and nationally for a wide array of products and continue to experiment with new styles and old favourites.
Tasting Notes
A golden ale with unexpected flavours of coffee and cocoa. With fresh, cold-brewed Java Blend coffee and decadent cocoa nibs, it's rich yet balanced. Loaded with flaked oats for a medium body and lingering white head.
Method
White Stout is a style that seeks to trick the drinker. If poured into an opaque glass, you'd think you're drinking a dark stout, but to look at the beer you'd see a golden colour. This is achieved by brewing a light ale with no dark malts but using coffee and chocolate additives to produce the rich, chocolatey flavours found in your favourite stout.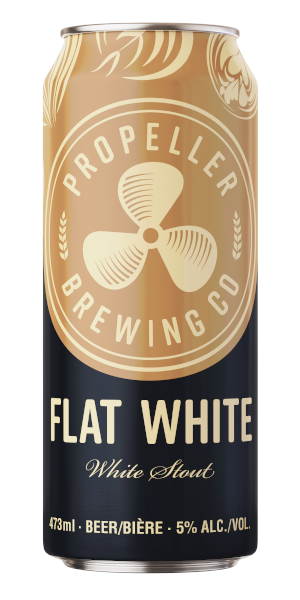 You may also like...