Propeller – Lambic Style 25th Anniversary Beer (750ml)
Beer Type

Spontaneous Fermentation

Tasting Notes

ComplexEarthyTart
First opening their doors in 1997, Propeller Brewing Company has gone from a small brewery on Gottingen St. brewing a Pale Ale and an Extra Special Bitter to become one of the largest brewery's in Nova Scotia and a driving force in this industry. Owner John Allen has allowed the business to grow and branch into multiple locations and a comprehensive product line that includes beer, ready to drink cocktails, and craft sodas. They have won awards both locally and nationally for a wide array of products and continue to experiment with new styles and old favourites.
Tasting Notes
Earthy aromas of pears, rockets candy, leather, rye, and tropical fruits lead into a complex palate with notes of crushed candy that mingles with pleasant tartness and earthy notes. The mouthfeel is medium bodied and has pillowy carbonation that finishes bone dry.
6.5% abv
Method
As an ode to tradition and to celebrate Propeller's 25th anniversary, they were inspired to create an iconic Lambic style beer, a brew that has been perfected in Belgium for centuries. Propeller's nod to this style has been over three years in the making, fermented with a special Lambic yeast and aged in 7 different oak wine barrels, which lends itself to tart, funky, and intricate flavours.
Carefully bottle conditioned, this beer is naturally carbonated and features layers of complexity. Enjoy now, or cellar indefinitely for a continual liquid evolution.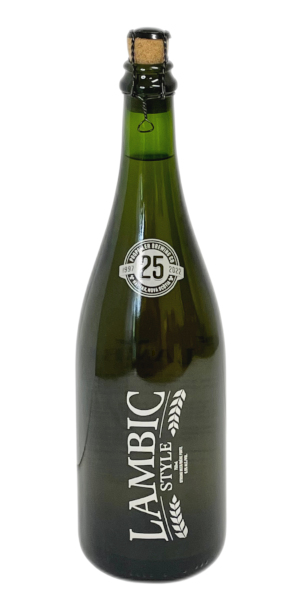 You may also like...