Propeller Lime Lite 6pk (2130ml)
Beer Style

American Lager
One of Nova Scotia's original microbreweries – Propeller Brewing Company, located in Halifax, and now Dartmouth. They produce a wide-range of international award winning all-natural, British and American-style ales and lagers.
Tasting Notes
Propeller's Lime Lite is a thirst-quenching light lager. Infused with real fresh lime for bright citrus aromas and flavours, it finishes crisp, clean, and ultra-refreshing.
Method
Lagers are almost always lighter in body than Ales – and to play up that light character, Propeller added fresh lime zest to this already super easy drinking lager. This is your new Corona & Lime, and you don't even have to buy the limes!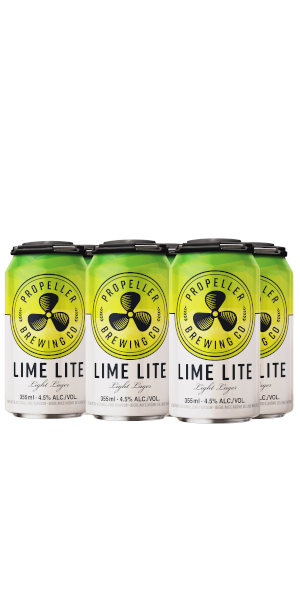 You may also like...