Propeller – Lykos Dry Hopped Lager (473ml)
Beer Style

Dry Hopped Golden Lager

Tasting Notes

BalancedCitrusFloral
First opening their doors in 1997, Propeller Brewing Company has gone from a small brewery on Gottingen St. brewing a Pale Ale and an Extra Special Bitter to become one of the largest brewery's in Nova Scotia and a driving force in this industry. Owner John Allen has allowed the business to grow and branch into multiple locations and a comprehensive product line that includes beer, ready to drink cocktails, and craft sodas. They have won awards both locally and nationally for a wide array of products and continue to experiment with new styles and old favourites.
Tasting Notes
Exploring new territory, Lykos is a crisp and delightful lager with a twist. Dry-hopped to assert dominant aromas of zesty orange and ripe apricot, it finishes dry with a hint of black tea and a clean bitterness.
Method
Lyko's maybe doesn't fit into a particular style. At the core, the base beer is a light and refreshing golden lager, much like you'd expect from a Pilsner, Pale Lager, Helles, or Kolsch-style – only this beer is dry hopped. Dry hopping is a process where aromatic hops are added late into the brewing process, this results in a beer that's got hop flavour on the palate, but specifically noticeably more hop aromas.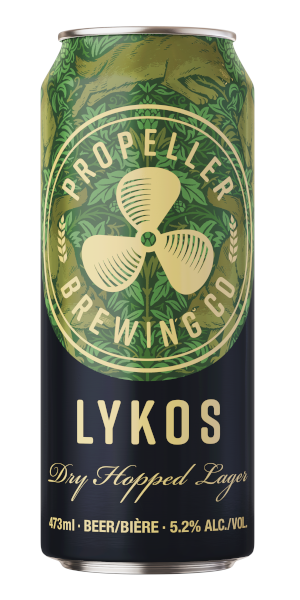 You may also like...