Propeller Mocha Oatmeal Stout (473ml)
One of Nova Scotia's original microbreweries – Propeller Brewing Company, located in Halifax, and now Dartmouth. They produce a wide-range of international award winning all-natural, British and American-style ales and lagers.
Tasting Notes
Mocha Oatmeal Stout showcases the best of coffee and beer. Brewed dark and decadent with chocolate and locally roasted coffee, flavours of brown sugar and milk chocolate are layered on fresh espresso. Pours with a pillowy head and a velvety smooth mouthfeel.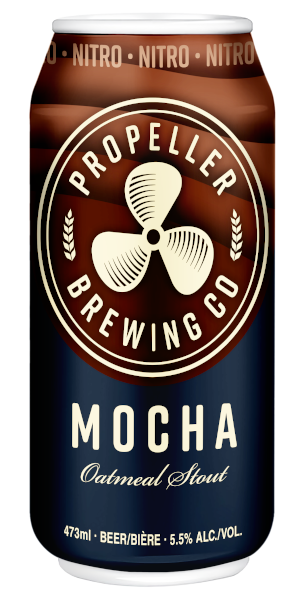 You may also like...