Propeller Peachberry Sour (473ml)
One of Nova Scotia's original microbreweries – Propeller Brewing Company, located in Halifax, and now Dartmouth. They produce a wide-range of international award winning all-natural, British and American-style ales and lagers.
Tasting Notes
Ripe strawberry and sweet peach flavours punch up this lightly sour ale. Balancing sweet and tart, it's the perfect fruity refreshment.
5.0% abv
Method
Strawberry and Peach purees are added to the beer after fermentation, along with various bacteria that help create a lightly tart character.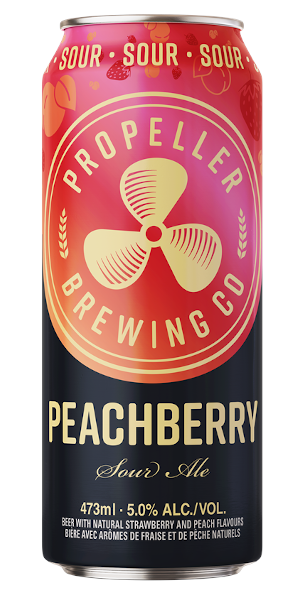 You may also like...