Propeller Pumpkin Spiced Ale (473ml)
One of Nova Scotia's original microbreweries – Propeller Brewing Company, located in Halifax, and now Dartmouth. They produce a wide-range of international award winning all-natural, British and American-style ales and lagers.
Tasting Notes
Big aromas of pumpkin spice jump out straight away. Nutmeg, cinnamon, clove, and allspice are the main notes that mingle with an amber ale with notes of caramel, and lightly toasted malts. The palate is rich with many of the same flavours as the aroma, the mouthfeel is warming and smooth with moderate carbonation to keep everything balanced.
Method
Propeller brews this ale using Howard Dill's world famous pumpkins from Windsor, NS. Featuring their blend of seasonal spices including cinnamon, nutmeg, and clove, this beer is pumpkin pie in a glass.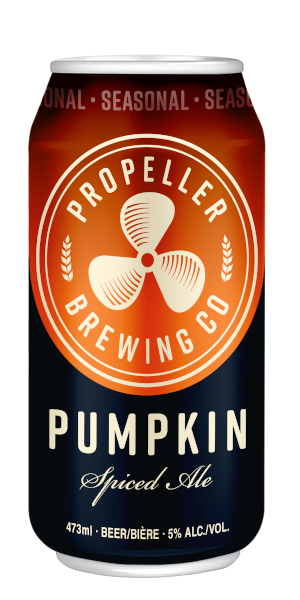 You may also like...