Propeller – Saison Belgian Ale (473ml)
One of Nova Scotia's original microbreweries – Propeller Brewing Company, located in Halifax, and now Dartmouth. They produce a wide-range of international award winning all-natural, British and American-style ales and lagers.
Tasting Notes
Upholding the integrity of a traditional Belgian-inspired Saison and adding a lemon citrus twist, this brew features complex layers of peppery spice. Effervescent and thirst-quenching with a dry and refreshing finish.
5% abv
Method
A long standing family of unique ales from Belgium and France. The Farmhouse Ale family is known for Saisons, Grisettes, and Biere de Gardes. The most widely known, Saison, has expressive esters and phenols driven from yeasts with much more personality than most ale yeasts. These beers are fermented very dry, have elevated bitterness, and have effervescent carbonation.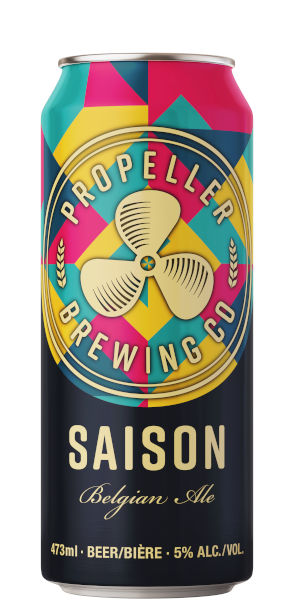 You may also like...