Propeller S'mores Imperial Dessert Stout (473ml)
Beer Style

Dessert / Pastry Stout
One of Nova Scotia's original microbreweries – Propeller Brewing Company, located in Halifax, and now Dartmouth. They produce a wide-range of international award winning all-natural, British and American-style ales and lagers.
Tasting Notes
Rich and robust aromas of dark chocolate, coffee, vanilla, and roasted malts that lead into a full bodied palate of roasty toasty flavours mingling with dessert-like flavours. Mouthfeel is creamy, smooth, and finishes with some residual sweetness that's balanced by moderate carbonation. Sip on this with your favourite dessert, at a cool, but not cold temperature.
Method
Brewed rich with roasted malts, chocolate, vanilla beans, and lactose. This is Propeller Brewery's take on a newer stout style to surface in the last few years. Taking inspiration from the historical "Sweet Stout" or "Milk Stout", where lactose sugar is added to create a smooth, creamy, mouthfeel – dessert stouts take it to the next level with the addition of vanilla, various chocolate malts, and sometimes, actual confectionery foods!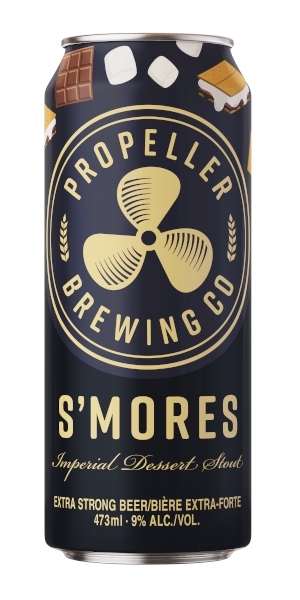 You may also like...