Propeller Talus Cold IPA (473ml)
One of Nova Scotia's original microbreweries – Propeller Brewing Company, located in Halifax, and now Dartmouth. They produce a wide-range of international award winning all-natural, British and American-style ales and lagers.
Tasting Notes
A modern IPA with a fresh hop. Talus hops blend unique flavours and aromas of pink grapefruit, dried roses, pine, and tropical fruits. This hybrid beer style's cooler fermentation and light body leads to an addictively clean and crisp finish.
Method
Cold IPA is a new style that Propeller has been working on for a while. Its core differences from regular IPAs are that although it still uses ale yeasts, it's fermented at much colder temperatures in order to preserve the volatile aromatics. Also, the grain bill is lighter to help showcase the Talus hop profile, and the dry-hopping is also done at colder temperatures. All in the name of creating a light, neutral canvas for the hops to shine through!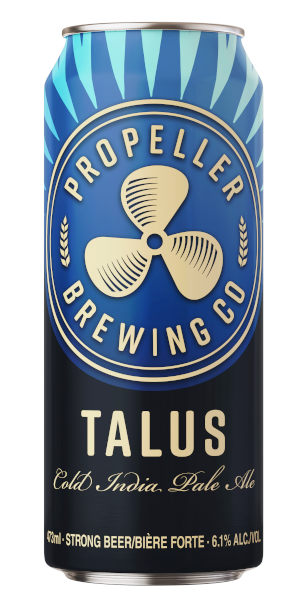 You may also like...