Propeller Tropic Haze Summer Ale (473ml)
One of Nova Scotia's original microbreweries – Propeller Brewing Company, located in Halifax, and now Dartmouth. They produce a wide-range of international award winning all-natural, British and American-style ales and lagers.
Tasting Notes
Hazy and lush, Tropic Haze surfs waves of juicy mango, passionfruit, and dragonfruit. A refreshing dive into ripe tropical fruit, this golden blonde ale will launch your next Summer adventure.
5.0% abv
Method
Propeller takes a simple blonde ale and turns the dial to 11! Loaded with fruit purees, this beer gives you all of the lush and juicy fruit character of an IPA without the bitterness.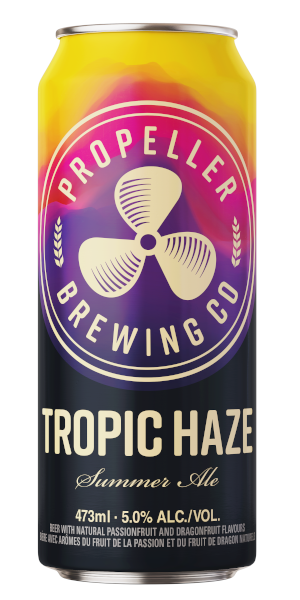 You may also like...