Purato Catarratto Pinot Grigio (750ml)
Food Pairing

AnchoviesAntipastiCold Salads

Grape

CatarrattoPinot Grigio
Purato is a range of organic Sicilian wines with a conscience. It is "Green to the Extreme" as it ticks each and every sustainable, eco-friendly box. Super-sustainable, the wines are: carbon-neutral, vegan-friendly, and packaged purely in recycled & recyclable materials. At the same time , Purato is an interesting range of quality, great value, authentic Sicilian wines.
Both grape varieties are grown in organic vineyards in the Trapani area, which is north of Marsala, to the extreme west of the island. Trapani has long been known for the quality of its white grapes and is perfect for organic production. Vine training is the traditional Spalliera system. We have had great success with Pinot Grigio in Sicily and for best results it needs to be picked very early – in the first half of August. The Catarratto, on the other hand, is picked in the second half of September. The grapes are very gently pressed after de-stemming. The two different grape varieties are vinified separately. In each case fermentation taking around 3 weeks at a controlled temperature of around 18°C, with Catarratto taking a little longer than the Pinot Grigio. There is no malolactic, the two wines are blended together following fermentation and left on the fine lees until the end of the year.
Tasting Notes
Fresh, crisp and zesty. This white makes a great aperitif or accompaniment to a light lunch, simple salads or delicate fish dishes.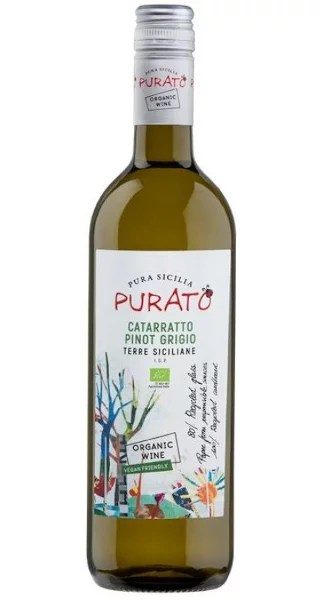 You may also like...