Purato Nero d'Avola (750ml)
Food Pairing

Pasta with Tomato SaucePizzaPoultry
Purato is a range of organic Sicilian wines with a conscience. It is "Green to the Extreme" as it ticks each and every sustainable, eco-friendly box. Super-sustainable, the wines are: carbon-neutral, vegan-friendly, and packaged purely in recycled & recyclable materials. At the same time , Purato is an interesting range of quality, great value, authentic Sicilian wines.
The Nero d'Avola grapes are grown in organic vineyards on hillside slopes in the Trapani area of the island. Trapani is north of Marsala, to the extreme west and is an area perfect for organic grape production. We train the vines using the traditional Spalliera system. Harvest is in early October. The grapes are very gently pressed after de-stemming. During the early stages of fermentation, which takes for around 15 days at a controlled temperature of approximately 28°C, we do a lot of pumping over in order to extract the right amount of colour and soft tannins. Once fermentation is finished, the wine is racked off and malolactic takes place.
Tasting Notes
Aromas of black cherry, plum and licorice. Medium bodied with lots of bright red fruit flavours, juicy acidity and medium tannins. Nice balance and will show great affinity with Mediterranean foods.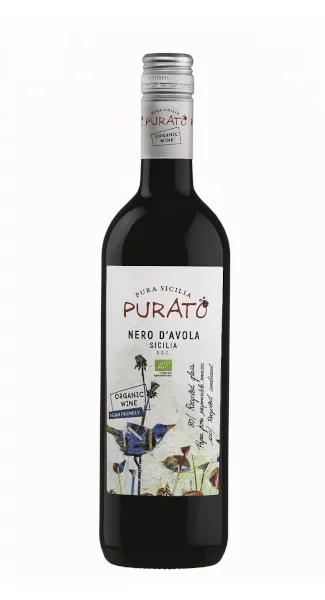 You may also like...