Quidi Vidi – Margarita Cerveza (473ml)
Beer Style

Lager w/Lime Juice

Tasting Notes

Lightrefreshingzesty
Quidi Vidi Brewing Company is a craft brewery in Quidi Vidi village, a neighbourhood of St. John's, Newfoundland and Labrador, Canada. Founded in 1996 by David Fong in a former fish plant, the brewery is unique and popular tourist destination.
Tasting Notes
A little taste of Mexico. Tart and refreshing, with flavours of lime, light tequila, and sea salt, all balanced by the soft approachable cerveza base.
Method
A light golden lager that's been brightened up with the addition of fresh lime juice, lime zest, and a touch of sea salt. We don't need to tell you that this beer is the perfect pairing for all manner of Tex-Mex, and authentic Mexican food, do we?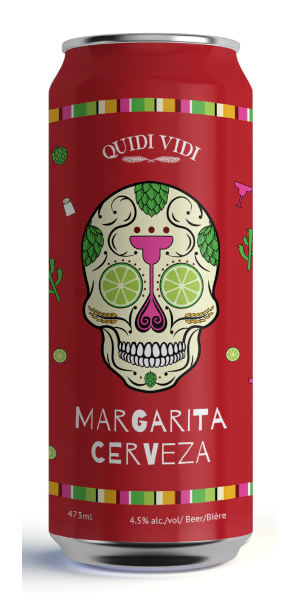 You may also like...
Express Shipping!
For select shipping postal codes, this product may be eligible for Express Delivery! Click here to learn more.