Redemption Rye Whiskey (750ml)
Before Prohibition, rye whiskey was America's #1 spirit. Nearly lost for 100 years, Redemption is bringing back bold, spicy, 'rye-forward' whiskey. Rediscover America's original favorite.
Tasting Notes
Bold and spicy, toasted oak, vegetal notes, allspice and anise on the nose. The palate shows more dark spices, star anise, treacle and a hint of espresso. The finish is spicy as expected.
Method
Your first sip of our signature whiskey is more than just a sip. It's a discovery of rye's beautifully complex flavors. With a rye content of 95%, well past the 51% required for the category, we've recreated the classic American whiskey that ruled our glasses before Prohibition.
Aged for over 2 years and bottled at 46%, this is bold stuff! Absolutely perfect on its own or in a cocktail.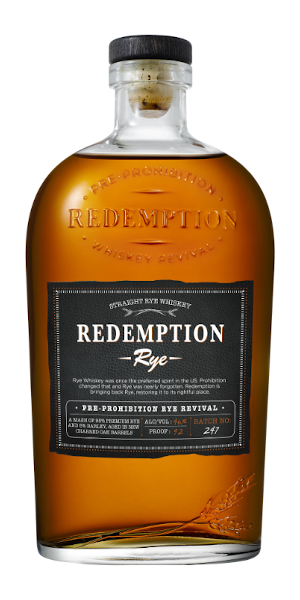 You may also like...