Redemption Rye Whiskey (750ml)
Spirit Category

Rye Whiskey

Tasting Notes

HerbaceousSpiceWood
Redemption Rye is sourced from one of the oldest distilleries in the United States, the historical MGP of Indiana Distillery. Before Prohibition, rye whiskey was America's #1 spirit. Nearly lost for 100 years, Redemption is bringing back bold, spicy, 'rye-forward' whiskey. Rediscover America's original favorite.
Tasting Notes
Bold and spicy, toasted oak, vegetal notes, allspice and anise on the nose. The palate shows more dark spices, star anise, treacle and a hint of espresso. The finish is spicy as expected.
Method
With a rye content of 95%, well past the 51% required for the category, Redemption recreated the classic American whiskey that ruled glasses before Prohibition. Aged for over 2 years and bottled at 46%.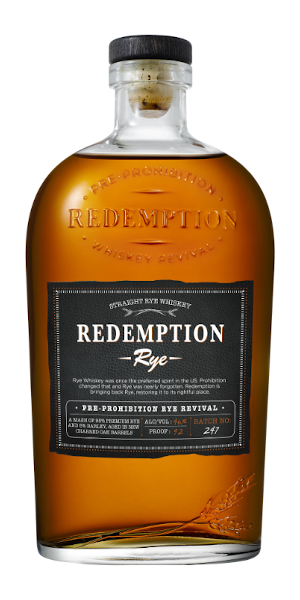 You may also like...
Express Shipping!
For select shipping postal codes, this product may be eligible for Express Delivery! Click here to learn more.