Revel – Soif Cider (750ml)
Tasting Notes

FreshFunkRed Fruit
Just outside of Guelph, Ontario, Revel Cider has been slowly building up their repertoire, making a wide range of apple ciders, perrys, fruit wines, and even vermouth! Revel only ferments using spontaneous methods and natural yeasts. They are all fermented to zero grams of sugar, and usually barrel aged and/or blended with fruit, or wine must. They're delicate and wonderfully complex products that taste as good as the labels look!
Tasting Notes
Zweigelt and Montmorency Cherries meld into plush textural bliss. Strawberry aromas waft over it all. The fruit acids here are bright and lively. Soif is easy. A thirst quencher; a glugger; a quaffable refresher.
Method
To make Soif,  two spontaneously fermented ciders were blended and aged on cherries and strawberries, then Revel added almost one tonne of Zweigelt skins for an extra month of skin contact. It's a red fruit bonanza.
Our Thoughts
Clocking in at 0g of sugar, this spontaneously fermented apple cider from Guelph is not only lively and brimming with bright acidity and refreshing carbonation. It's also aged on Ontario Cabernet Franc must, AND strawberries and cherries to give you a vibrant red colour and aromas of freshly picked berries. With a subtle hint of pepper spice on the finish, you really can't go wrong with pairing this cider with light summer fare like salads, bbq chicken, sausages, and plant based foods. It's also right home to be enjoyed on it's own, but be careful since the bottle has a tendency to disappear faster than intended – you may want to buy two!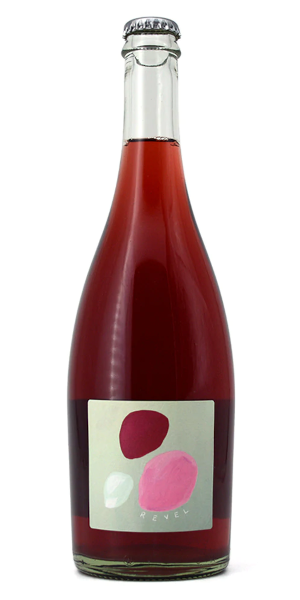 You may also like...