Revel – Estrella Basque Stye Sidra (750ml)
Just outside of Guelph, Ontario, Revel Cider has been slowly building up their repertoire, making a wide range of apple ciders, perrys, fruit wines, and even vermouth! Revel only ferments using spontaneous methods and natural yeasts. They are all fermented to zero grams of sugar, and usually barrel aged and/or blended with fruit, or wine must. They're delicate and wonderfully complex products that taste as good as the labels look!
Tasting Notes
Approachable, fruity and salty, Estrella has bright apple and lemon peel aromas and Atlantic minerality. Restrained apple tannins keep you coming back for more. Estrella is a still cider, with only small amounts of natural carbonation. To enjoy this cider, remove the cork and reinsert partially. It's now a spout! Long pour to your heart's content. Google search "sidra pouring" for proper pouring technique.
6.5% abv
Method
The Basque region of Spain has one of the oldest types of cider in the world. Called  Sidra – it is very dry, very mineral and complex, since it has not been force carbonated, most Sidra only has a little natural carbonation. It's meant to be poured from a height, as is traditional in northern Spain.
Pouring from a height volatilizes aromatics and softens mouthfeel, enhancing the fruit character and rounding out the entire drinking experience.
These ciders are exceptional with food, especially Pintxos!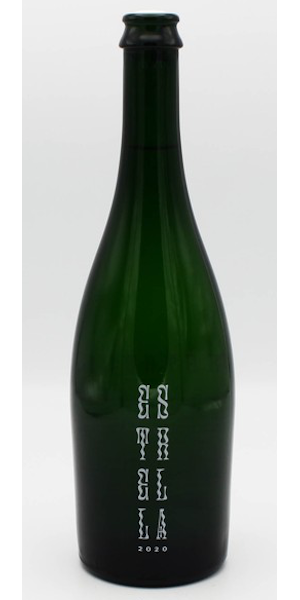 You may also like...