Revel – Foraged Vermouth Soda (355ml)
Tasting Notes

ComplexDryrefreshing
Just outside of Guelph, Ontario, Revel Cider has been slowly building up their repertoire, making a wide range of apple ciders, perrys, fruit wines, and even vermouth! Revel only ferments using spontaneous methods and natural yeasts. They are all fermented to zero grams of sugar, and usually barrel aged and/or blended with fruit, or wine must. They're delicate and wonderfully complex products that taste as good as the labels look!
Tasting Notes
The aroma here is blueberries, cherry leaves and anise with a touch of yarrow. The flavour is stewed berries with a slight sweetness from the fruit. A kiss of wormwood bitterness balances the soda, drying out your mouth in preparation for your next sip. We can't get enough of it.
Method
The base for these cans was Whistling in the Dark – a red vermouth that was made with apples, cherries, blueberries and De Chaunac grapes. The folks at Revel built a garden behind the cidery and carefully picked a few exciting, seasonal botanicals to add to it.
After making the vermouth, it was barrel aged it for a few months, and then blended with house-made soda water before putting it into these beautiful cans.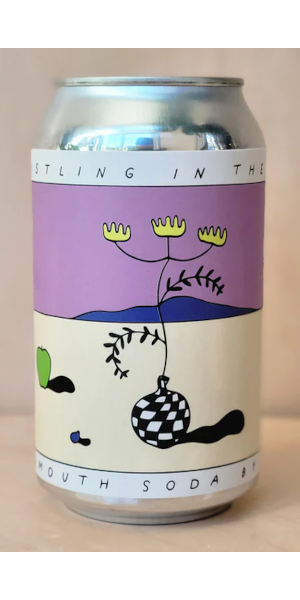 You may also like...