Revel Prosthetic Conscience (355ml)
Just outside of Guelph, Ontario, Revel Cider has been slowly building up their repertoire, making a wide range of apple ciders, perrys, fruit wines, and even vermouth! Revel only ferments using spontaneous methods and natural yeasts. They are all fermented to zero grams of sugar, and usually barrel aged and/or blended with fruit, or wine must. They're delicate and wonderfully complex products that taste as good as the labels look!
Tasting Notes
Bright pink and super aromatic with aromas of fresh red fruits, complex funk, and balanced with pleasant acidity and a dry finish.
Method
Prosthetic Conscience is a beautiful exhibit of how pears, and hibiscus can come together in a magical way. Pears are the most challenging fruit to ferment for cider. Their complex citrusy acidity and natural sugars sing when paired with light hibiscus astringency. Fermented on over 10 different strains of Brett yeast, and aged on hibiscus flowers for colour and a fruity kick.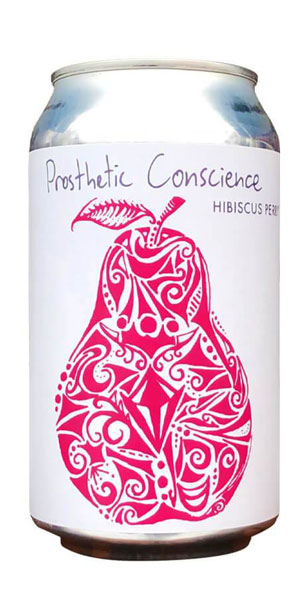 You may also like...