Revel – Time and Place (355ml)
Tasting Notes

DryFunkyrefreshing
Just outside of Guelph, Ontario, Revel Cider has been slowly building up their repertoire, making a wide range of apple ciders, perrys, fruit wines, and even vermouth! Revel only ferments using spontaneous methods and natural yeasts. They are all fermented to zero grams of sugar, and usually barrel aged and/or blended with fruit, or wine must. They're delicate and wonderfully complex products that taste as good as the labels look!
Tasting Notes
Aromas of baking spice and fresh apple. Complex acid profile from the native culture (malic, citric, lactic and light acetic), fresh fruit flavours and very light tannin. Minimal oak character, just enough for a bit of body.
Method
Time & Place is Revel's attempt at capturing the harvest of a given year, in the simplest way possible. They let the cider spontaneously ferment with native yeasts, barrel age a portion and blend back together for a simple cider.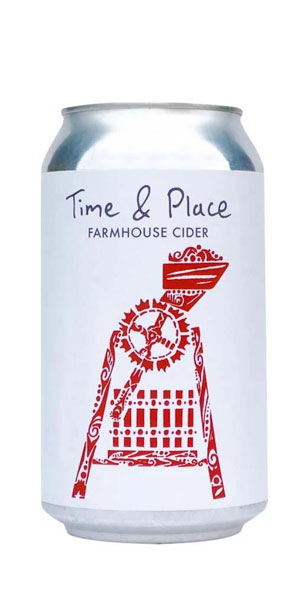 You may also like...