Revel – You Are My Sunshine White Vermouth (750ml)
Just outside of Guelph, Ontario, Revel Cider has been slowly building up their repertoire, making a wide range of apple ciders, perrys, fruit wines, and even vermouth! Revel only ferments using spontaneous methods and natural yeasts. They are all fermented to zero grams of sugar, and usually barrel aged and/or blended with fruit, or wine must. They're delicate and wonderfully complex products that taste as good as the labels look!
Tasting Notes
The initial aromas are of fresh lemon rind, cardamom and sweet apple pie. Sipped on it's own the stars of the show are: citrus, white flowers and cinnamon. Apple acidity balances the sweetness, while tarragon and yarrow provide an herbal depth.
14.8% abv
Method
You Are My Sunshine is Revels first Blanco Vermouth, made in collaboration with the folks at Willibald Distillery.
If you're sipping it on it's own, you may prefer it with a big ice cube for a little dilution to make it really shine. But this will also work very well with any Campari-based cocktail such as a Negroni.
Ingredients: Base – Northern Spy & Reinette Russet Apples, with cane sugar for sweetness.
Botanicals: Lemon Verbena, Horehound, Yarrow, Lemon + Orange Peel, Cardamom Elderflower, Tarragon, Orris Root, Fruit Mint, Cinnamon. Gluten Free.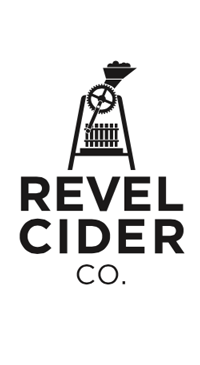 You may also like...