Rivera Violante Nero di Troia (750ml)
Food Pairing

CheesePasta DishesStew

Sub-Region

Castel del Monte
Sebastiano de Corato founded the Azienda Vinicola Rivera in the late 1940s. He saw enormous viticulture potential in Puglia's Castel Del Monte region and wanted to bring these wines to the attention of the rest of Italy and abroad. Today the estate is still proudly operated by members of the de Corato family.
Nero di Troia grapes are harvested in the second week of October and are vinified with a short maceration on the skins at low temperature. The wine is aged for 12 months in glass lined concrete vats and undergoes microoxigenation. The wine is released after a minimum of 3 months of bottle ageing.
Tasting Notes
Nero di Troia is the most typical black winemaking grape of central and northern Apulia. It is a late ripener with thick skins, rich in tannins and anthocyanins which is evident by the deep colour of this wine. The bouquet is elegant with hints of violets and great structure.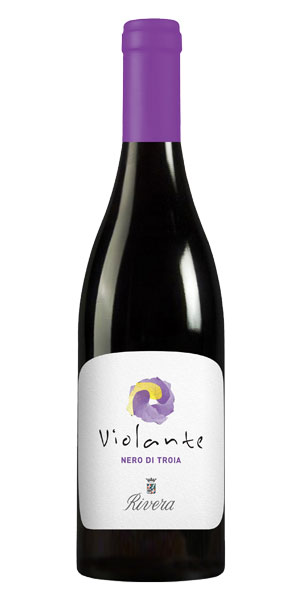 You may also like...