Roland Lavantureux Chablis Vauprin (750ml)
Food Pairing

AperitifCold SaladsSeafood
With a sharp eye, natural instinct, and solid, Burgundian pragmatism, Roland Lavantureux is making elegant and no-nonsense Chablis. He farms 19 hectares of Chardonnay vines in Lignorelles, about four miles northwest of Chablis. The Domaine was founded in 1978 and now his two sons work alongside him.
The region is best-known for Kimmeridgian soils- a highly prized terroir of limestone and clay, infused with tiny, fossilized oysters. The intense chalk and seashell minerality lends deep complexity to whites, making this region an ideal home for the Chardonnay grape.
Tasting Notes
A textbook flinty aroma gives way to green apple, lemon and mineral flavors in this white, which shows fine depth and richness, offset by vibrant acidity. Excellent length plus Good acidity and lemon zest on the finish.
Method
Crafted from Chardonnay growing on a 3 hectare plot where the vines are on average 25-45 years old. "Vauprin" is a vineyard located in the village of Lignorelles and is known for being one of the highest altitude parcels in Chablis. The wine is fermented in stainless steel- 50% is aged in 228L, 2-5 year old barrels and the remaining 50% in stainless steel.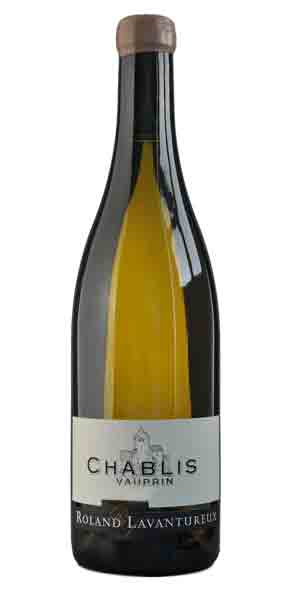 You may also like...