Rolly Gassmann Riesling Kappelweg 2009 (750ml)
Marie-Therese and Louis Rolly Gassmann, along with their son Pierre, create wines that are legendary throughout France and Europe. In 1997 they added a biodynamic philosophy to their traditional ongoing approach of minimal interference with the vines, rigorous selection of grapes, and the most careful handling of both harvest and vinification. These techniques lead to the production of wines of the highest quality. Rolly-Gassmann has a unique style, whereas all wines have a certain velvety sweetness. It is only as wines are tasted and deemed appropriately aged that the wines are released to the market, sometimes as many as 20 years after bottling.
Tasting Notes
This is a rich textural wine. The marly presence in the soil is evident on the palate. The extra time in bottle has allowed this wine to develop into a layered and complex Riesling.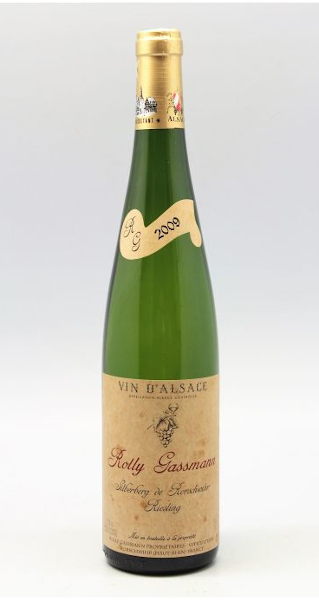 You may also like...