Ron Barcelo Gran Anejo (750ml)
Country

Dominican Republic
A smooth, sweet Dominican amber rum from Ron Barceló, Gran Añejo is a perfect mixer and works tremendously well in a variety of dark rum cocktails, or you could just have it with a few ice cubes and a squeeze of fresh lime.
Tasting Notes
The nose is sweet and slightly savory , with notes of chocolate, butterscotch, fresh herbs, pepper and almond. Round on the palate with espresso beans, dark chocolate, manuka honey and toasted hazelnut. Good length with black pepper and cinnamon spices.
Method
Ron Barcelo uses 100% Dominican sugar cane juice for their distillation. Their hot, humid environs produce rapid aging results, which they complete almost entirely in used American bourbon barrels. In between uses, they scrape and re-char those barrels to always impart their desired flavor qualities. The Gran Añejo includes a blend of rums aged up to six years.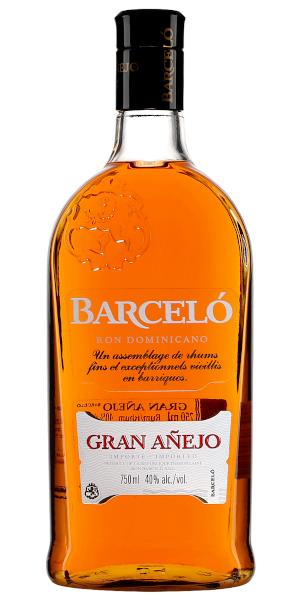 You may also like...