Roof Hound Big Stink IPA (500ml)
Roof Hound Brewing Co. opened in August 2017 in Digby, NS. Owner and brewer Les Barr has been homebrewing for a decade. He started off brewing for his pub and his friends and patrons encouraged him to continue and open a brewery. Some may recognize him from season 3 of Master Chef Canada. Les has refined his recipes with the help of friends and family with the goal of creating unique and delicious brews.
Tasting Notes
Before you take a drink of this beer, take a moment to appreciate the aroma. Massively dry-hopped with Columbus and Mosaic hops, let the citrus, pine and dank characters prepare you for your first sip. Richly flavoured with herbal, citrus driven notes that mingle with sticky dank undertones. Moderate carbonation and firm bitterness are balanced nicely that make you want to take another sip.
Method
Brewed in the classic West Coast style of IPA –  known for the use of American hops that give piney, resinous, dank aromas and flavours combined with high levels of bittering alpha acids. Big Stink is brewed with Columbus, and Moasic hops. To balance out the bitterness, this style usually sees small amounts of specialty malts that provide some caramel-like sweetness. A style that can often be too bitter to the point of astringent, Roofhound nailed it with this one.
6.4% abv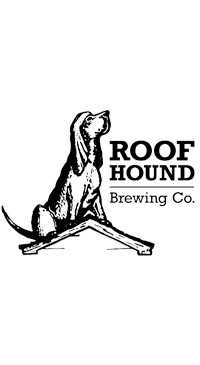 You may also like...