Rosewood Mead Blanc (750ml)
Tasting Notes

FloralFruityrefreshing
Rosewood Estates Winery & Meadery is an award winning boutique winery located on the Beamsville Bench. Family owned and operated, Rosewood is proud to produce 100% VQA Ontario wines and the first honey wines in Niagara. The winery crafts low-intervention wine, innovative mead, and local honey that reflect their individuality as artifacts of the Niagara Region.
The Rosewood story begins over 80 years ago when R.W. Roman's passion for beekeeping and mead began as a teenager in Ukraine. After arriving in Canada, he continued keeping bees alongside his son, Eugene Roman, who quickly fell in love with the craft. Years later, during Eugene & Renata's honeymoon to Niagara-on-the-Lake, the two fell in love with the region for its natural beauty, people and wines. Here the concept of Rosewood began, as Eugene promised his new wife that one day he would build a winery with her. After years of planning, planting and a decade of harvests, our team is made up of a diverse group of talented and passionate wine-loving individuals.
Tasting Notes
Mead Blanc returns with a colourful new label. This unique pyment (grape-honey fermented mead) tastes like lemon drops, sherbert and summer in a glass. Rich aromatics come from both the selected wine grapes used, as well as the fermented honey base. The palate drinks with tropical fruit depth and character, and some sweetness that is nicely balanced by refreshing acidity.
Method
A blend of 45% Gewürztraminer, 45% Riesling, 10% Honey – fermented together. Fermented using non-selected indigenous yeast in stainless steel tanks. Then aged on fine lees in stainless steel tanks for 6 months. Bottled without fining (beegan friendly). And then filtered to due remaining residual sugar.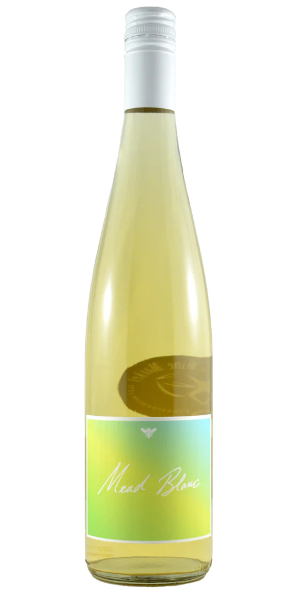 You may also like...