Rottensteiner Weissburgunder (750ml)
Food Pairing

AperitifCold SaladsSeafood
Rottensteiner is a winery located in Bolzano, Sud Tyrol, Italy. Hans Rottensteiner founded the estate in 1956 and demijohns of wine to Switzerland. In the 1980's, his son Toni took over and started to bottle their wines for sale and as of 2001, Hans's grandson Hannes is now part of the team. The winery processes grapes from the family's 10 hectare estate as well as receiving grapes from 60 regional growers.
Tasting Notes
A light, fresh white wine with fruity notes reminiscent of citrus and green apples. This Weissburgunder (Pinot Blanc) is sourced from the higher hillsides around Bolzano with their sunny slopes and porphyry terroir. It makes an excellent aperitif, and goes well with starters and light fish dishes.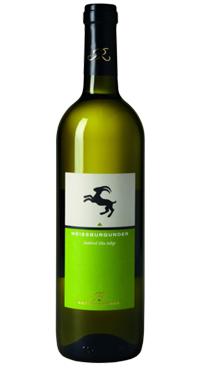 Our Thoughts
What a delightful wine! Pinot Blanc for Italy…not something you see everyday. This wine has lovely citrus notes with a hint of quince on the nose. It's a refreshing wine with some good acidity. The wine can be paired with creamy sauces, smoked trout, light fish dishes and also a great aperitif wine.