Route 19 – 19th Hole Pale Ale (473ml)
Beer Style

American Pale Ale
Route 19 Brewing is located along the ocean in beautiful Inverness, Cape Breton Island. Every batch is carefully crafted with no filtration, pasteurization or preservatives. Enjoy a delicious meal while having a pint at the world class restaurant or take in a brewery tour and live entertainment. Visit Route 19 where all roads lead home, and the door is always open!
Tasting Notes
After a day on the links, the nineteenth hole is just as important as the first 18! This Pale Ale has all of the classic hop forward aromas of citrus, pine, and subtle malt character that lead into a smooth crisp palate with just enough bitterness to keep you coming back for more.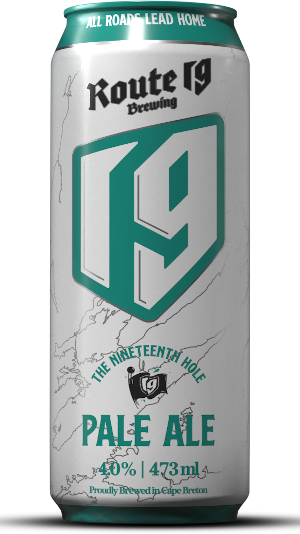 You may also like...