Spirit Category

MezcalTequila Blanco

Sub-Region

Atotonilco el Alto

Tasting Notes

AgaverichSmoke
When Sammy Hagar gets together with friends in Cabo San Lucas you never know what's coming next. So begins the history behind Santo's Tequila Blanco and Mezquila – both borne out of good friends, great food, a lot of tequila and the search for a taste revelation: "a higher spirit." Together, rocker Sammy Hagar and chef Guy Fieri found their virtuoso with Juan Eduardo Nuñez, the third-generation master distiller from the famed distillery El Viejito, founded in 1937, in the highlands of Jalisco, Mexico.
Sammy's history of making world-renowned tequila, Guy's world-famous taste buds, and Juan Eduardo's award-winning craftsmanship, bring to life the portfolio of Santo spirits; a sinfully smooth old world style tequila blanco, an oak-aged reposado, and the world's first mezquila.
Tasting Notes
Santo Mezquila, the world's first and only blend of tequila and mezcal, combines the smooth, subtle flavors of agave with unique smokiness, bringing forth a taste revelation. The palate explodes with mouth-filling richness nestled in a light, smoky-sweet finish.
Method
This is hand-crafted by third-generation Master Distiller Juan Eduardo Nuñez at the historic El Viejito Distillery, founded in 1937. His dedication to highlighting the unique flavors of agave in every batch begins with sustainably-sourced Blue Weber Agave from the famed highlands of Jalisco, Mexico. Then, together with Sammy Hagar and Guy Fieri, Juan Eduardo draws from over 80 years of family tradition to craft the world's first Mezquila.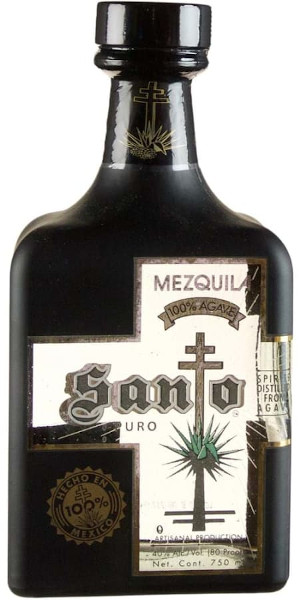 You may also like...