Sartarelli Tralivio – Verdicchio dei Castelli di J (750ml)
Sub-Region

Castelli di Jesi

Farming Method

OrganicAll of our products that are tagged with the term Organic are either organic certified or organic practicing. Learn More

Food Pairing

AntipastiSeafoodSeafood Pasta Dishes
Sartarelli is one of the few Italian wineries which focuses exclusively on a single varietal production, in this case Verdicchio. Their winery and offices are built around a century-old country house at 350 meters above sea level. The Sartarelli company, with its extension of 55 hectares of vineyards and 6 hectares of olive groves with 2 300 trees, is situated in Poggio San Marcello, a small precious gem surrounded by the beautiful rolling hills of the Marche region. they are situated on the left of the Esino River, which is the traditional area where the wine appellation Verdicchio dei Castelli di Jesi Classico is produced.
Tasting Notes
An elegant bouquet of aromatic spring herbs, acacia, linden, apricot and fresh almond. The palate is fresh and citrusy with mineral notes. It is well balanced with zingy acid freshness and sapidity. Characteristically it has a bitter almond finish, which is the typical recurring element of this varietal.
Method
This wine is produced from very carefully selected grapes from Sartarelli's oldest vineyards, where the grapes are usually thinned out to reduce the production to 8-9 tons per hectare. Harvested in small crates, the soft pressing and the temperature control during fermentation mean that the grapes are cared for following the old traditional way.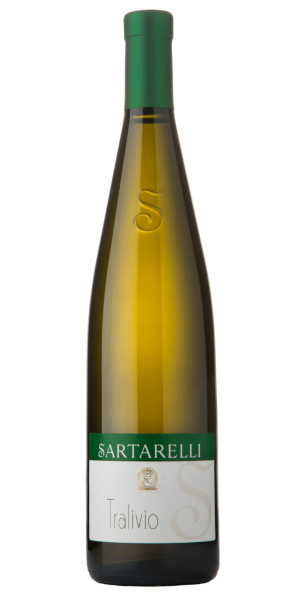 You may also like...
Express Shipping!
For select shipping postal codes, this product may be eligible for Express Delivery! Click here to learn more.