Schanzenbräu – Helles Lager (500ml)
Tasting Notes

MaltyrefreshingSmooth
Back in stock after a few year hiatus!
A relative newcomer to the Barvarian brewing scene, Schanzenbrau opened their doors in 2008 in the city of Nurembrug. They started out brewing in the backyard of a basement warehouse and have since gone on to gather international acclaim and accolades for their no nonsense approach to well-crafted lagers.
Tasting Notes
Schanzenbrau's Helles is a bright, crisp lager. Vibrant floral and white bread aromas come through, followed by light melon, earth and spice tones, along with a dusty grain husk bitterness. Elegantly malty and full-bodied. This lager is balanced, and fresh with a pronounced hop aroma – encourages you for another sip.
4.8% ABV
Method
This Helles lager is brewed with classic ingredients of pilsner malt, along with Hallertau, Mandarina Bavaria hops. A style known the world over, and one of the most consumed beer styles of all, originated in Bavaria.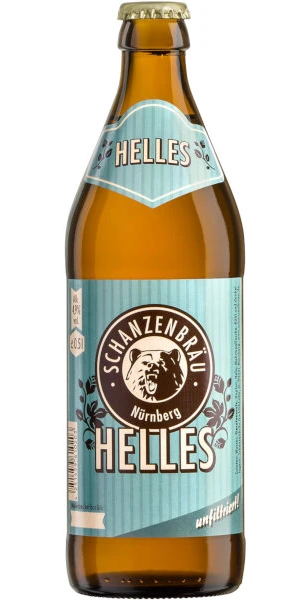 You may also like...