School House – Pumpkin Paddler (473ml)
Beer Style

Spiced Ale / Pumpkin Beer

Tasting Notes

BalancedSmoothSweet Spice
Schoolhouse brewery was once the smallest brewery in the province, brewing from an old schoolhouse in the valley turned homestead. After a few years the brewery had grown as much as it could in the Falmouth Schoolhouse location, and while it has since been moved, it has the story and character with it. You will now find Schoolhouse Brewery in its new home not far away in beautiful Downtown Windsor. The new location boasts a unique school themed taproom and kitchen as well as a bottle shop, dog friendly patio and of course, the brewery itself.
Tasting Notes
Windsor knows big pumpkins and the Pumpkin Paddler from School House is big on pumpkin taste! Loaded with pie spice flavours like fresh ginger, allspice, whole cinnamon and infused with real pumpkin purée, this delicious Paddler is the ideal to take the edge off a cool autumn evening.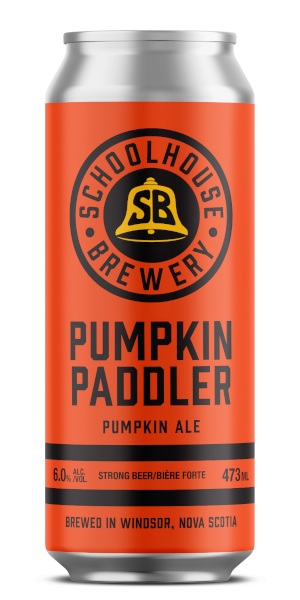 You may also like...