Schoolhouse – Chequers Porter (473ml)
Schoolhouse brewery was once the smallest brewery in the province, brewing from an old schoolhouse in the valley turned homestead. Over the years Cam, the owner, build his brand up and moved to a full production brewery and taproom near the waterfront in Windsor, NS.
Tasting Notes
Roasted malts give the beer coffee and chocolate flavours, while Maritime barley provides a solid backbone. At only 4.7% alcohol, the Chequer's makes a very sessionable beer that is bursting with flavour but is still approachable to the new craft-beer drinker.
Method
Chequers Porter is one of the beers that the brewery was founded on. It is a full flavoured, easy drinking, dark beer and enjoyed by any new craft-beer drinker. It takes inspiration from a family pub in Kent England through using traditional Kent hops to give the robust porter an earthy quality.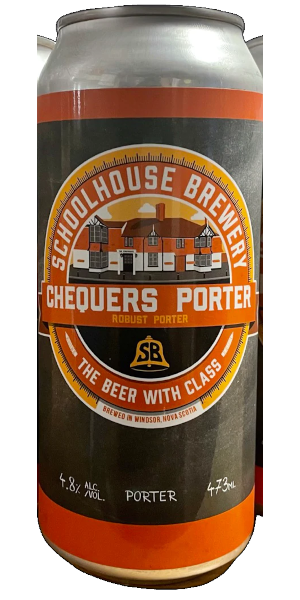 You may also like...