Serpent Patey's Bier – Single (473ml)
Spryfields first craft brewery – Serpent opened their doors in the Fall of 2020. Long time home brewer Glen O'Keefe has always had a deep appreciation for Belgian beer, notably the crazy and complex yeast strains used in many Belgian beers. Serpent brewery focuses on Belgian-inspired ales, and now has a taproom, and patio. Production is small, with the hopes to expand organically. We are very happy to have them on our shelves!
Tasting Notes
A pale yellow ale with a beautiful white head that persists. Subtle fruit and spice characteristics from both the yeast and the hops. Soft malt palette, light body, and high carbonation. Also known as Patersbier "Father's Beer" Serpents single is in dedication to their brewers Grandfather Theo Patey who was known for his home-brew back in Newfoundland.
4.6% abv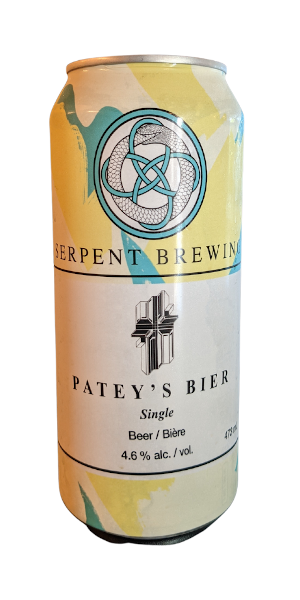 You may also like...